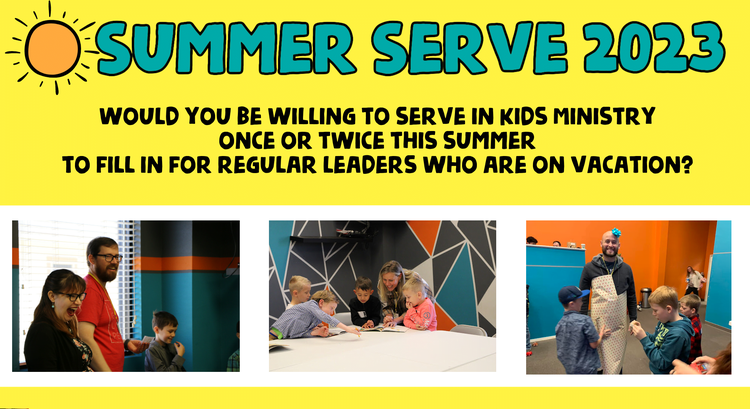 It is our mission at Live Oak to "Lead Small" in all areas of our Next Gen Ministries. One way we accomplish this is when leaders are present consistently over time. What this often looks like is most of our small group leaders for kinder-5th graders serve each and every Sunday!
Over the summer these leaders go on vacation just like everyone else and this is where SUMMER SERVE comes into play…

When our leaders are gone getting some much needed rest they would LOVE to know their few are being loved and cared for! Live Oak Summer Serve Volunteers help us fill the void while our regular leaders are taking a break!
Would you consider filling in for Kids Ministry one or two times this summer?

You will be prepared for the role and you just might have a blast. And even if you don't consider Kids Min to be your "jam" filling in once or twice is a way to not only a way to serve our children but to partner with their leaders too!

VOLUNTEER HERE