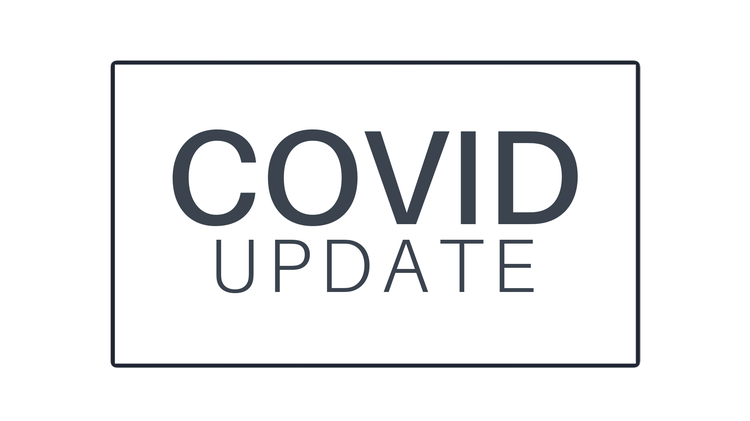 Updated 03.07.21
In light of Governor Abbot's announcement regarding the lifting of Covid mandates to be effective March 10, Live Oak is prayerfully evaluating what it looks like for us to move forward. We are taking a slow and prayerful approach, which has been our approach through the entire pandemic.
HERE IS OUR PLAN FOR THE NEXT 2 WEEKS (MARCH 8-MARCH 21)…
WITH A HEART TO CARE FOR OUR NEIGHBORS AND TO REDUCE THE SPREAD OF COVID-19, LIVE OAK IS PRACTICING CAPACITY REDUCTION AT OUR SUNDAY SERVICES.
-DURING OUR 9:30 SERVICE, WE ARE ALSO ASKING ALL IN ATTENDANCE, AGED KINDERGARTEN AND OLDER, TO UTILIZE MASKS/FACE COVERINGS WHILE IN THE BUILDING.

-DURING OUR 11:00 SERVICE WE SUGGEST MASKING FOR ALL BUT IT IS NOT REQUIRED.

-OUR STAFF TEAM AND VOLUNTEERS WILL BE MASKED DURING BOTH SERVICES.
WE ARE UTILIZING A FREE TICKETING SYSTEM FOR SUNDAY RSVPS, FOR BOTH MAIN SERVICES AND KIDS MINISTRY. THIS HELPS US BEST PLAN AND PREPARE FOR YOU AND YOUR FAMILY.
BECAUSE MANY ARE STILL WORSHIPPING FROM HOME LIVE OAK IS COMMITTED TO BRINGING EXCELLENT AND ENGAGING LIVE STREAMED SERVICES TO YOU. THESE SERVICES CAN BE ENGAGED LIVE, WHICH BRINGS THE COMMUNAL ASPECT TO IT. SERVICES CAN ALSO BE ENGAGED ON YOUR OWN TIME, ON-DEMAND.
ADULT SMALL GROUPS AND NEXT GEN MINISTRIES ARE ALSO DOING THEIR BEST TO SPREAD OUT, MEET OUTSIDE WHEN POSSIBLE, AND UTILIZING MASKS WHEN SOCIAL DISTANCING IS NOT A POSSIBILITY.
_________________________________________________________________________________________________________
SUNDAYS

LEARN MORE ABOUT IN-PERSON SUNDAY SERVICES AND RSVP HERE

LEARN ABOUT IN-PERSON KIDS MINISTRY HERE
DISCOVER OUR LIVE STREAMS AND ON-DEMAND LIBRARY HERE

CHECK OUT SUNDAY AT HOME FOR KINDER-5TH, WHICH BRINGS THE SUNDAY KIDS MIN EXPERIENCE TO YOU, HERE
---
NEXT GEN MINISTRIES…

*TO LEARN MORE ABOUT KIDS MIN FOR BABIES-5TH GRADE HEAD HERE

*CONNECT WITH LOSM for 6th-12th Graders HERE.

*FIND OUT WHAT'S GOING ON IN COLLEGE MIN HERE.
---
5. COMMUNICATION

1. Our Website

2. The Live Oak App (download via iTunes App Store and Google Play)

3. Emails (Subscribe HERE) Live Oak will only send one email a week. It is a "Hub" email containing everything you'll need, including info for Next Gen ministries!

4. Social Media (FB and IG)
COVID-19 Disclaimer:

The novel coronavirus has been declared a worldwide pandemic by the World Health Organization. As a result, federal, state, and local governments and agencies recommend social distancing, mask wearing, and in many locations, prohibited or reduced capacities for the congregation of groups of people. We are doing everything we can to be compliant with all regulations and ensure your safety and the safety of your family. We have put in place preventative measures to reduce the spread of COVID-19, but we cannot guarantee that you or your family members will not become infected. Preventative measure include increased cleaning, mask wearing, social distancing, temperature checks for volunteers & staff, and online options for engagement.
By participating in programs, services, and activities at Live Oak Community Church, you agree to the following: On behalf of yourself and your family, you hereby release, covenant not to sue, discharge, and hold harmless Live Oak Community Church, its employees, agents, and representatives, of and from all liabilities, claims, actions, damages, costs or expenses of any kind arising out of or relating to your participation in our programs, services, or activities. You understand and agree that this release includes any claims based on the actions, omissions, or negligence of this organization, its employees, agents, and representatives whether a COVID-19 infection occurs before, during, or after participation in any hosted or programmed event by Live Oak Community Church.