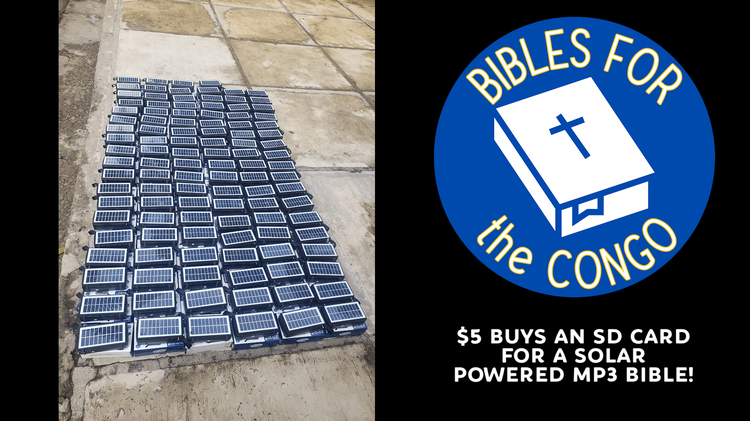 Donate $5 to purchase an SD card. This card will go into a solar powered mp3 player that will bring the entire Word of God to someone in the Congo in their language and dialect.

This SD Card Drive will happen for a month, beginning May 21. It is being done in collaboration with our supported missionaries in the DRC, Pastor Dan and Christine Grings.
Simply HEAD HERE to give. Choose MISSIONS from the dropdown menu and anything you contribute will go toward these cards.